Mesto
Novi Sad, Trg Mladenaca 5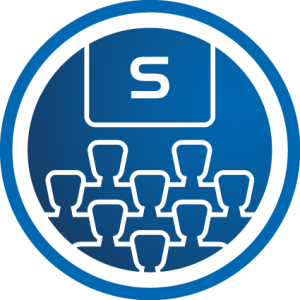 This course is designed for technical professionals who will be demonstrating Sophos XG Firewall and provides an overview of the product, including an introduction to the major capabilities and core configuration concepts.
The course is expected to take 2 days (16 hours) to complete, of which approximately half will be spent on the practical exercises.
Objectives
On completion of this course, trainees will be able to:
Understand the technical capabilities of Sophos XG Firewall and their benefits
Complete common configuration tasks
Demonstrate the most commonly used features
Complete a simple evaluation or deployment
Perform preliminary sizing
Prerequisites
Prior to taking this course you should:
Have completed and passed the Fundamentals Certified Engineer course We also recommend that you have the following knowledge and experience:
Knowledge of networking to a CompTIA N+ level
Experience configuring network security devices
If you are uncertain whether you meet the necessary prerequisites to take this course, please email us at school@smart.rs and we will be happy to help.
Certification
To complete the course, trainees must take and pass an online assessment. The assessment tests their knowledge of both the presented and practical content. The pass mark for the assessment is 80%, and is limited to 4 attempts. Trainees should note that to become a Sophos Certified Engineer, they must complete and pass two product courses.
Sophos Certified Administrator
Lab Environment
Each student will be provided with a pre-configured environment which simulates a company network with two sites, a head office and a branch office and contains Windows Servers, a Windows Desktop and two XG Firewalls.
Agenda
Module 1: XG Firewall Overview (25 mins)
Describe the features of Sophos XG Firewall
Explain the deployment options and device types
Describe the central management and logging add-ons available  List the support options
Module 2: Getting Started with XG Firewall (45 mins)
Explain the deployment modes for Sophos XG Firewall
Activate a Sophos XG Firewall
Perform a simple deployment using the wizard
Navigate the WebAdmin in the Sophos XG Firewall
Understand objects and how to create them
Understand zones and how to create them
Configure routing
Labs (50 mins)
Register for a Sophos Central evaluation
Register and Activate a Sophos XG Firewall
Navigate the WebAdmin
Configure zones and interfaces
Configure static routes
Create definitions
Configure DNS request routes
Import CA certificates
Create a configuration backup
Module 3: Network Protection (35 mins)
Understand the different types of firewall rules
Configure a network rule to block or allow traffic
Secure the traffic being passed by a rule with IPS and Heartbeat
Configure Advanced Threat Protection
Be able to publish a server using a basic Business Application Rule
Labs (60 mins)
Configure logging
Create network firewall rules
Install the SSL CA certificate
Install Sophos Central
Publish servers using Business Application Rules
Configure IPS policies
Enable Advanced Threat Protection
Enable DoS and spoof protection
Configure Security Heartbeat
Module 4: Site-to-Site Connections (35 mins)
Explain the VPN options available for site-to-site connections
Configure an SSL and IPsec site-to-site VPN
Understand RED deployment and configuration
Understand how to implement failover
Labs (30 mins)
Configure an SSL site-to-site VPN
Configure an IPsec site-to-site VPN
Module 5: Authentication (35 mins)
Explain the different types of user and authentication on the XG Firewall
Manage users and groups using local and external authentication
Install and configure STAS and SATC for single sign-on
Create identity-based policies
Enable and use one-time passwords (OTP)
Labs (30 mins)
Configure Active Directory Authentication
Configure Sophos Transparent Authentication Suite
Configure User-based policies including Security Heartbeat
Configure One Time Passwords
Module 6: Web Protection and Application Control (35 mins)
Understand the need for web protection
Configure a web policy and options
Apply a web policy to a rule
Understand application protection
Create an application filter
Apply an application filter to a rule
Labs (40 mins)
Create custom web categories and user activities to use in a web policy
Create a custom web policy that applies different actions to groups of users
Create a surfing quota for guest users
Configure an application filter policy
Module 7: Email Protection (30 mins)
Understand the capabilities of Email Protection and the differences between the deployment modes
Configure email policies in both MTA mode and legacy mode
Create custom Data Protection policies
Configure SPX Encryption
Configure user quarantine management
Labs (40 mins)
Enable and configure quarantine digests
Configure an Email Protection Policy for MTA mode
Encrypt emails that match a Data Control List using SPX
Manage quarantined items as a user
Module 8: Wireless and Remote Access (40 mins)
Describe the main capabilities of Wireless Protection
Create wireless networks
Add and configure wireless access points
Configure mesh networking
Configure RADIUS authentication for wireless networks
Understand and enable Fast BSS transition
Describe the options for remote access
Configure remote access using SSL and IPsec
Labs (25 mins)
Create a hotspot
Configure an SSL remote access VPN
Module 9: Logging and Reporting (20 mins)
Describe the capabilities of on-box reporting
Create bookmarks and reports
Configure scheduled reports
Work with the XG Firewall logs
Labs (10 mins)
Run, customize and schedule reports
Module 10: Sizing, Evaluation and Troubleshooting (25 mins)
Perform sizing for a Sophos XG Firewall appliance
Explain best practice for an on-site evaluation
Identify diagnostic and troubleshooting tools
Labs (30 mins)
Use SF Loader tools
View the connection table
Use the drop-packet-capture command
Use the WebAdmin Log View and Packet Capture
View service status and enable debug logging